Rubber Fins Section:
SMS has a selection of molded fins in various lengths, styles, and material for any application.  We carry multiple options for fin material:
HNBR
XNBR
Carboxylated Nitrile
Viton Flouroelastomer
A proprietary LORD elastomer that was designed to better protect the tools by absorbing and dissipating the energy created by shock and vibration.
We also do remolds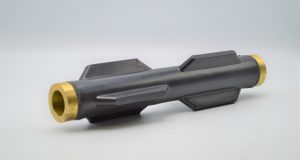 13" Rubber Fin (Staggered)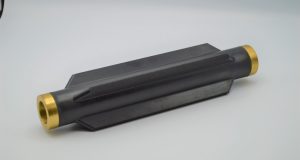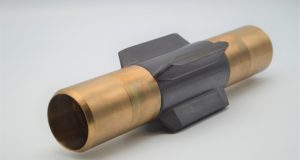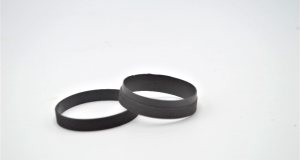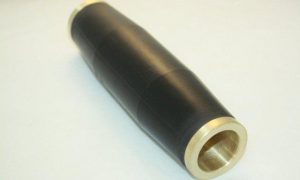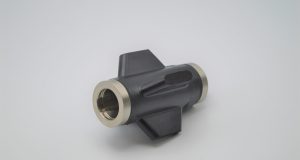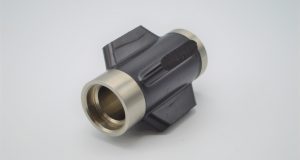 4.379" Rubber Fin (4 Blade)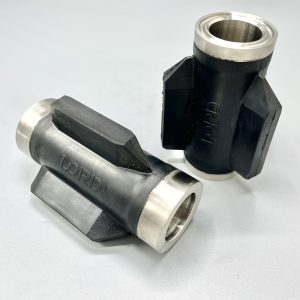 Lord Rubber Fin (3 Blade)
5″ & 4.379″
Downhole Fin Cutters Section:
Downhole fin cutters aid in the wireline retrieval of MWD tools when stuck pipe situations occur or MWD downhole tool failures occur and the MWD needs to pulled out of the pipe without tripping.  Downhole fin cutters are installed in the drill string at the top monel and are sized to match the connection of that drill collar.  With fin cutters installed it will trim the centralizer blades on the MWD down to 2.2" to successfully retrieve the MWD tool through the drill pipe. SMS stocks all standard connection fin cutters.  We also make custom sizes.
Standard connection sizes stocked:
Fin Cutter Plates Section:
SMS Fin Cutter Plates are available for the trimming of centralizer fins at the rig site. The plate securely sits over the fin and a knife can then be used to trim the fin down to the desired OD. We stock the following Fin Cutter Plates for 4-blade fins: