SMS is a leading supplier of muleshoes and muleshoe components because we carry such a large selection of designs. All Muleshoe Assemblies are available in three sizes, Small (3 ½"), Medium (4 ¾") & Large (6 ½").  Custom sizes also available.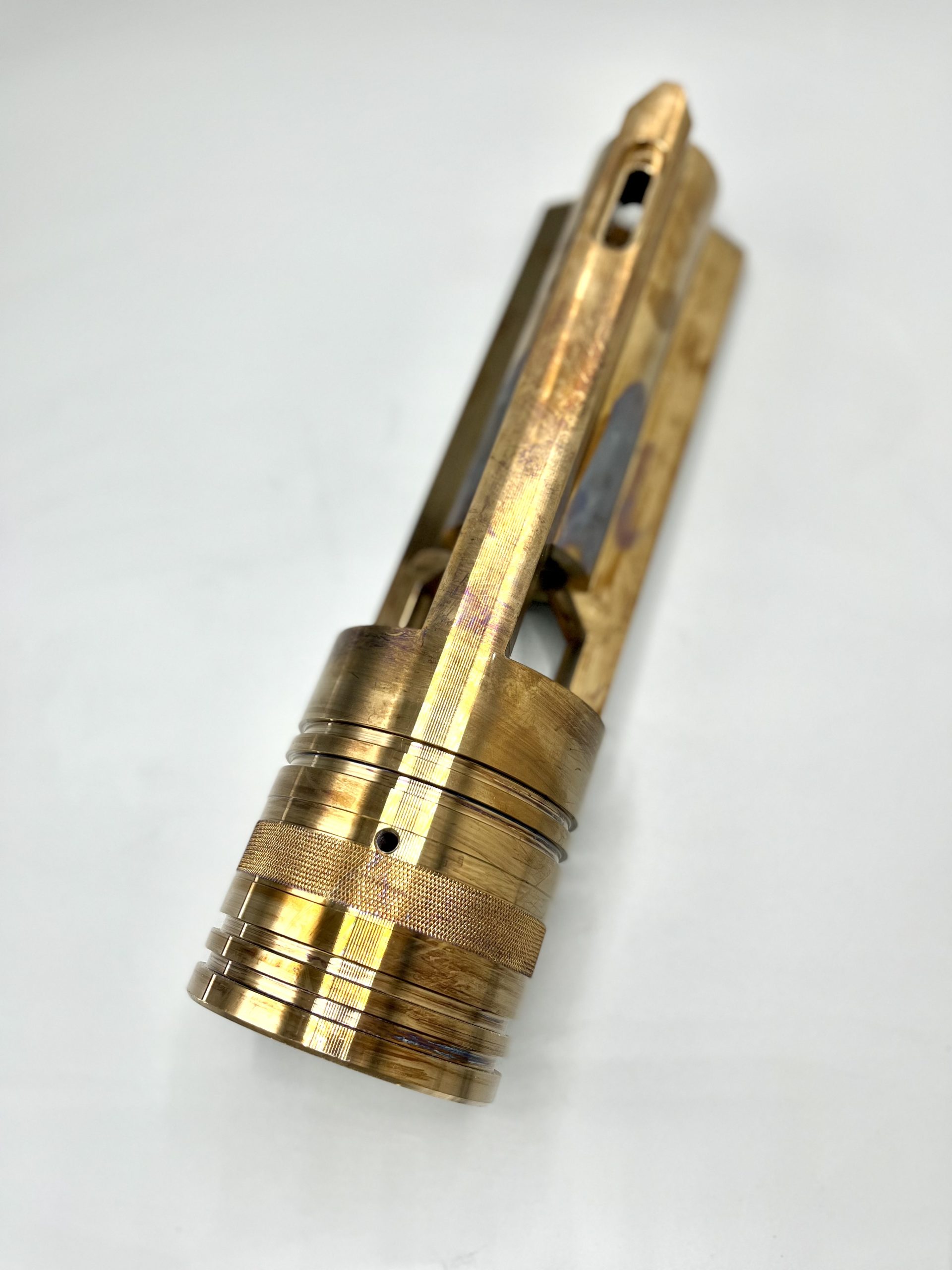 3-Leg Design – Standard industry design with two material options, 17-4 H900 Stainless Steel and Nitronic 50.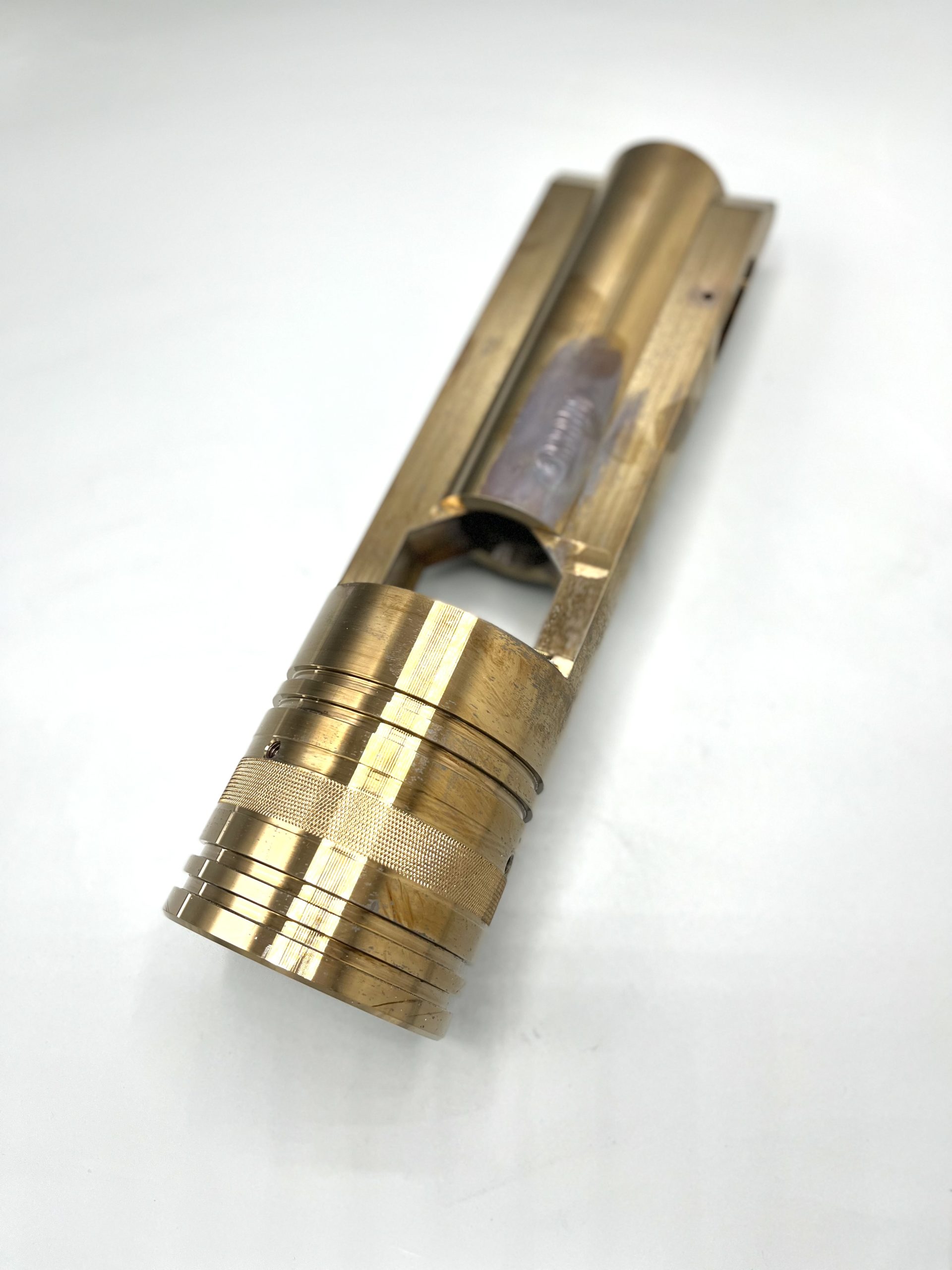 2-Leg Design – SMS Design, available in 17-4 H900 Stainless Steel and Nitronic 50.  The 2-Leg Muleshoe reduces the wash points thereby increasing the life of the muleshoe assembly.  When you order run the 2-Leg Muleshoe Assembly in Nitronic 50 material, you've got the longest lasting design available.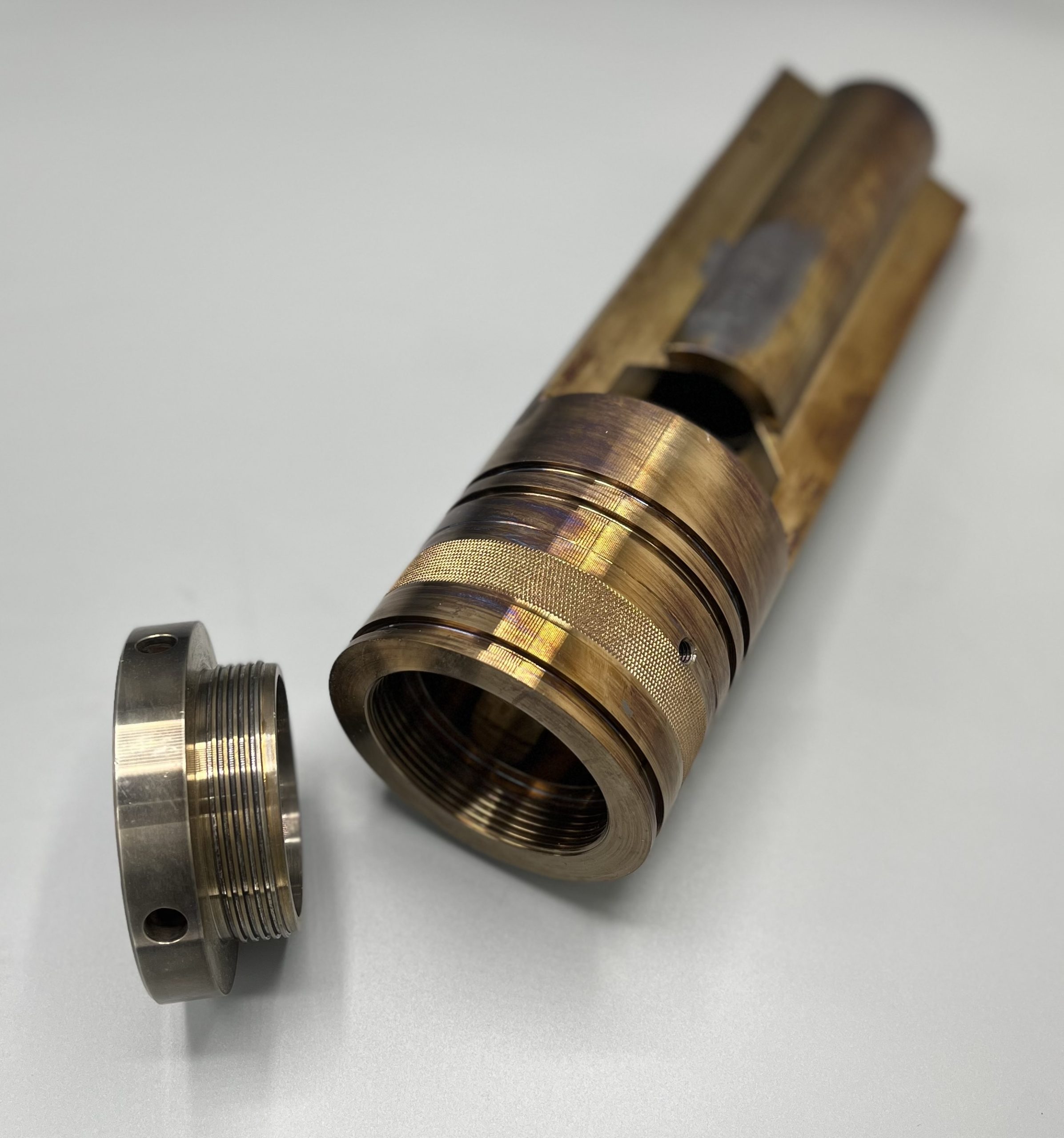 Threaded Bottom Sleeve Muleshoe – Designed by SMS to reduce cost and increase reliability.  If you're seeing issues with the bottom snap ring washing on your muleshoe assembly, this is your solution!
Bottom Sleeves – multiple designs/material options available: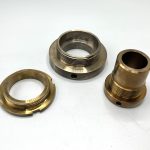 Muleshoe Sleeve Threaded Retainer Ring (for use with Threaded Muleshoe) –available in 17-4 H900 Stainless – Sizes Large, Medium, Small.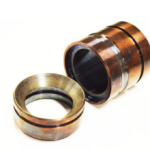 Two-Piece Bottom Sleeve – eliminates the need for the snap ring resulting in a more reliable maintenance process.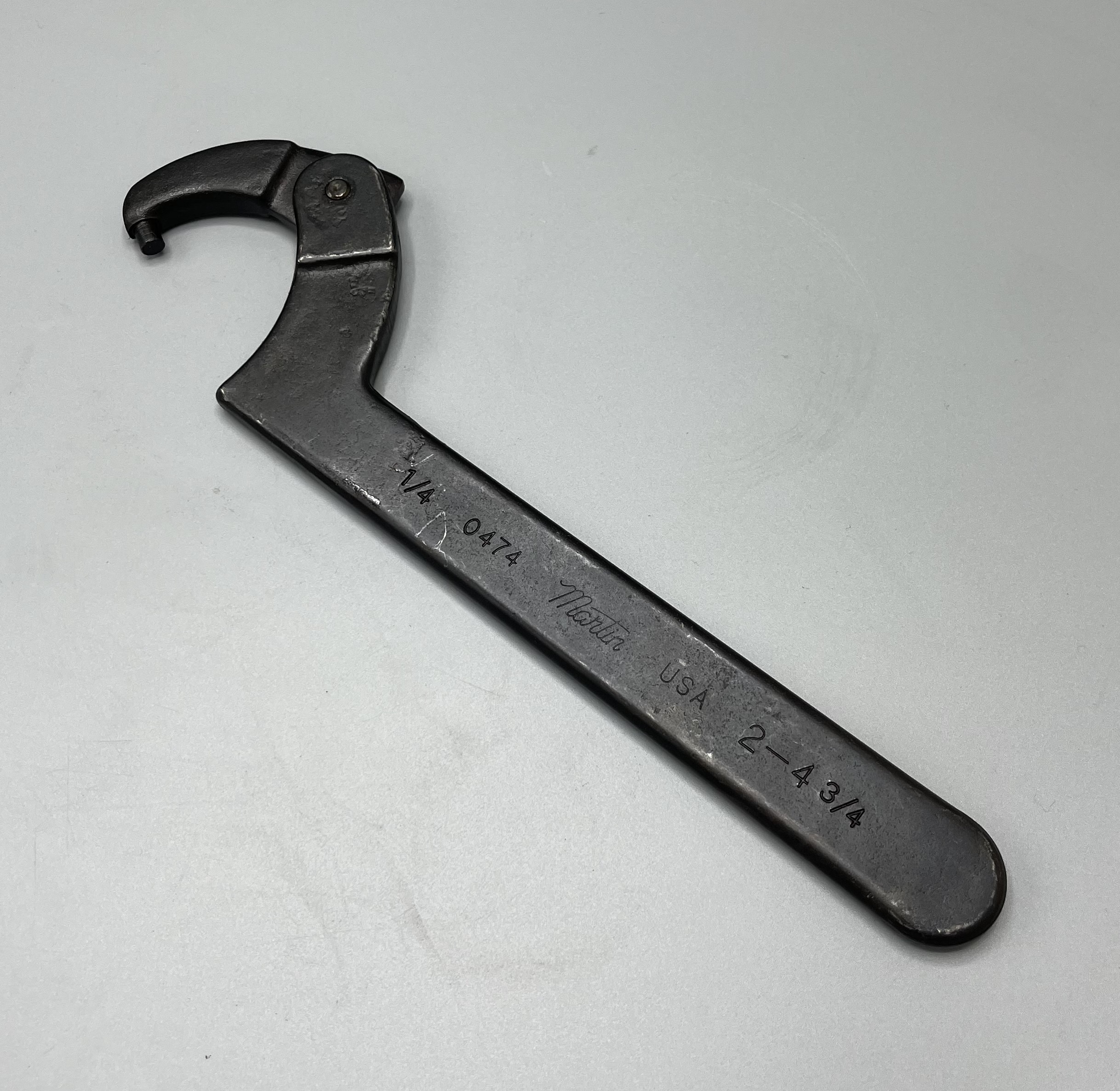 SMS-T-607: Adj. Pin Spanner Wrench 1.25″ – 3.0″
SMS-T-608: Adj. Pin Spanner Wrench 2.0″ – 4.75″